Benefit from of our decades of industry experience in the life science sector
We develop systems and components for medical diagnostics: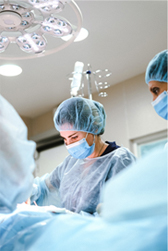 Medical & Pharmaceutical >
Medical & Pharmaceutical Industry
Fluid Handling in the micro/nano-liter range is an essential step in many production processes as well as in R&D applications in the Life science industry.
Our products provide an automated and regulated dispensing solution to your problems. Additionally we focus on added benefits like low dead volume, CIP/SIP capabilities if necessary and easy-to-handle components as an ideal fit for pharmaceutical and medical applications.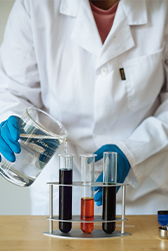 Biotechnology >
Biotechnology
Automation is also becoming increasingly widespread in biotechnology. Currently manual processes, e.g. in the cultivation of cell cultures or microorganisms, are being more and more automated to a smaller scale with the purpose of economic efficiency and error minimization.
In terms of handling/dispensing even the most sensitive media (e.g. cell suspensions) we provide reliable and efficient solutions which are easily integrated in automated process.
If you have a demanding requirement, we will provide you with an adequate technical realization.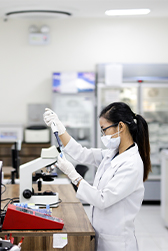 Academic Research >
Academic Research
We are dedicated to developing and supporting instrumentation that enables a broad range of applications for scientists around the world. We know that high-end research requires cutting edge tools, which is why we collaborate with universities as well as private/public institutions, to assist with their research needs, by developing equipment that caters to their specific wants.